Scottish government to launch Dragons Den-style fund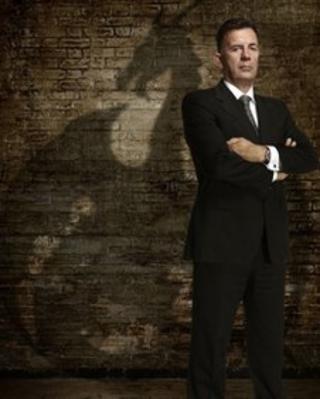 Budding Scots entrepreneurs are getting the chance to pitch their ideas before leading business chiefs to win a share of a new £1m fund.
The Dragons Den-style initiative will be outlined by Finance Secretary John Swinney at the SNP conference in Perth.
The successful fledgling businesses could secure up to £50,000.
Like the BBC TV show, applicants will be asked to put their ideas to a panel including Sir Tom Hunter and Sir Willie Haughey.
Mr Swinney said the fund would contribute to Scotland's "economic success".
He added: "The Scottish government is looking at new and innovative ways for the private and public sectors to work together to assist business growth in Scotland.
"That is why we are establishing a £1m fund to unlock investment for entrepreneurs."
The new "Edge" fund - short for "encouraging dynamic growth entrepreneurs" - will be open for applications from November.
Contenders have to submit a business plan and a 60-second online video pitch, before a shortlisting process and final appearance before the business panel, next spring.
Venture capitalist Sir Tom said: "This is a huge boost to entrepreneurs in Scotland. John Swinney and the Scottish government should be commended for recognising the need, and indeed acting upon it."
Fridge magnate Sir Willie, chair of City Refrigeration, added: "This scheme is something that Scotland has been crying out for. I have no doubt that this support for start-up businesses will increase the success rate."
The fund is being run by Scottish Enterprise and Highlands and Islands Enterprise, with involvement from Royal Bank of Scotland.