MSPs warn of 'fatalistic' attitude to heart disease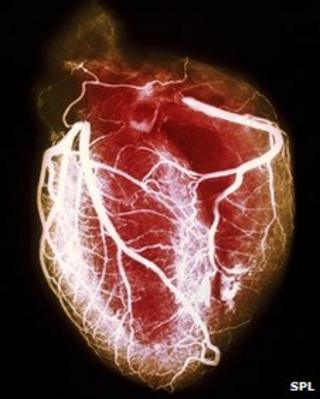 The Scottish government should do more to address the huge difference in heart disease rates between rich and poor areas, according to a group of MSPs.
Holyrood's public audit committee held an inquiry into cardiology services.
The MSPs said their "most disturbing" finding was that people in the poorest areas expected to suffer from health problems such as heart disease.
The committee has called on ministers to set out how they will address this "fatalistic attitude".
The heart disease rate in Scotland has fallen so much over recent years that in most council areas it is now comparable with the rest of Europe.
However, just eight Scottish councils are responsible for Scotland having the worst record in Europe - all of them contain deprived areas.
People in deprived areas are more likely to have a heart attack and less likely to reach hospital alive. If they get to hospital, they are less likely to get specialist treatments.
During their inquiry MSPs on the public audit committee discovered that many people from deprived areas and from certain ethnic groups expected to become ill.
Convener Iain Gray said: "The powerful but deeply disturbing message was 'people like us die of heart disease, and that's how it is'.
"We learned that many simply do not expect to enjoy good health and have an almost resigned acceptance that ill-health, including heart disease, is what life brings."
He added: "The public audit committee is therefore calling on the Scottish government to set out how it proposes to address this fatalistic attitude within deprived communities and some of Scotland's ethnic minority communities."
The committee has asked the Scottish government to monitor the types of procedures carried out on different patient groups, to evaluate the success of multi-million pound initiatives to improve health in deprived areas, and to say how it intends to improve nutritional information on food.
A Scottish government spokesman said: "We will continue to work with health boards to reach those people at greatest risk of poorer health.
"We will respond to any specific points raised by the committee in due course."