Alistair Carmichael new deputy leader of Scottish Lib Dems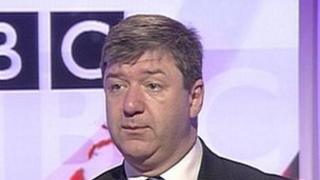 The Liberal Democrats' chief whip at Westminster, Alistair Carmichael, has also been appointed deputy party leader in Scotland.
He takes over from Jo Swinson, who stood down after being appointed Business and Equalities Minister in the coalition government.
Mr Carmichael was not opposed for the position as deputy to Scottish leader Willie Rennie.
The MP for Orkney and Shetland said it was "an exciting opportunity".
He added: "As someone working at the heart of the government in Westminster, I will take my place and make the case in Scotland for successes that help people in their everyday lives."
Willie Rennie said: "I am delighted that Alistair Carmichael will be working with me and supporting Scottish Secretary Michael Moore to make sure that Scotland's voice is loud and clear in the UK government and that Scotland gets the benefit."