Social Care bill not about budget cuts, says minister Michael Matheson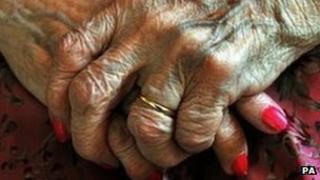 New care proposals planned for Scotland are not about budget cuts, Holyrood's public health minister Michael Matheson has insisted.
He told MSPs at Holyrood that the Social Care bill would give people control over their own budget.
Ministers have pledged £23m across three years to local councils for the implementation of the bill.
However, local authority body Cosla believed the true cost of the plan could be between £50m and £90m.
At its heart, the bill proposes the introduction of a direct payment to fund alternatives to council run care, known as self-directed care.
Current legislation does not prevent self-directed support being offered, but the changes would place a specific duty on local authorities to provide it.
Mr Matheson said "every one of us" at some point would experience the care system first hand.
He added: "Greater choice and control are key to better outcomes and therefore we need to empower people to play a full and active part in designing their own solutions to their support needs."
Independent living
Convener of Holyrood's health committee, Labour MSP Duncan McNeill, said he would be seeking confirmation from the Scottish government that "sufficient funding would be in place to deliver the changes".
In response to that concern, Mr Matheson gave assurances the transformation funding would be "sufficient" and said a framework of guidance would be given to councils to ensure their responsibilities were properly understood.
Conservative MSP Nanette Milne welcomed the legislation although she expressed a wish to see the principle of independent living made more explicit in the bill.
The proposed legislation will now move to committee stage before a final vote within the next few months.