Tennis, football.... (and politics)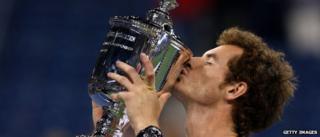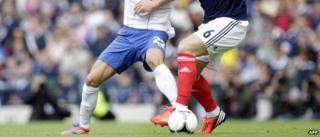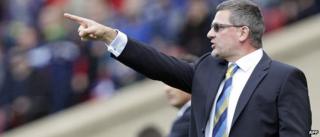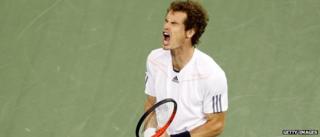 Was that not a simply magnificent performance by Andy Murray to win his first Grand Slam tournament?
After the cruelly thwarted promise of this year's Wimbledon - and the other finals - a lesser man would have given up. Not entirely, not abandoning the game. But, psychologically and privately, giving up the serious prospect of victory, returning shots in anticipation of ultimate defeat.
Instead, Andy Murray has constructed a superb Slam victory upon the strong foundations of his Olympic success. He deserves - and is receiving - universal approval. Onwards to Wimbledon - again - and beyond.
Can his triumph prove contagious? Apologies in advance for mentioning a potentially gloomy topic - Scotland's World Cup campaign.
Is it at all feasible that the team who take the field against Macedonia at Hampden in Scotland's colours might contrive to display a little more zest, a little more sustained energy going forward, a little less palpable trepidation on the ball?
I do not share the commonly expressed view that the campaign is already over. Craig Levein is entirely right to say that the point against Serbia might make all the difference when the final league table is drawn up.
However, I am not sure I can take another prolonged period of footballing pain, requiring a qualification in advanced calculus to assess Scotland's chances.
You know the sort of thing. If Scotland defeat Belgium via a late penalty and Croatia draw with Wales then Macedonia can only go through if their coach's grandmother was born in Belgrade….. Spare us please, Scotland, with a succession of gutsy victories.
And from sport to politics. It is not the first question to be asked today - but it is a question which will be muttered in sundry campaign HQs. What impact will these various sporting events have upon the referendum in 2014?
What? You don't think it is a legitimate question? You don't think it is a factor? However, it is being assessed by both sides, specifically in the aftermath of the London Olympics, Team GB and all.
It has been raised repeatedly during my Big Debate - last week by young contributors and previously by others.
I am open to persuasion on this but I do not currently believe that adherence to sporting events will be a particularly decisive factor, either way.
Supporters of the Union have explicitly hailed the success of Team GB as evidence that cross-border co-operation in these islands is effective.
Nationalists have been quick to cite Andy Murray as a "Scottish sporting legend" who deserves the Freedom of Stirling. And, for that matter, Dunblane.
Electoral choices
What impact might be attributed to the Commonwealth Games in 2014 in Glasgow? Or to a successful Scottish World Cup campaign? (Successful, that is, in qualifying - not, yet, winning.) Or an early World Cup exit for the lads in blue?
Again, I do not believe that any of these elements will be decisive - set aside, that is, issues such as the economy, jobs, global status, defence and social links.
However, it might be borne in mind that electoral choices are not linear.
They are not simple sums - count the precise positives, deduct the negatives - and take what emerges.
They are more complex, more subjective, a blend of attitude, opinion, canvassing sway, personal adherence, the immediate political environment, hope and fear.
In that remarkable mix, from which emerges a collective decision, factors such as confidence and identity will play a part. And part of that is sporting success and failure. And culture. And a variable sense of history. And…..