Scottish independence: Yes campaign board announced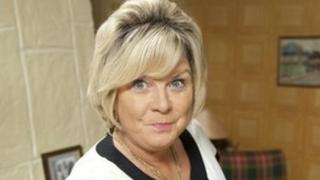 The members of the board which will lead the campaign group for Scottish independence have been announced.
The eight include Deputy First Minister Nicola Sturgeon, actress Elaine C Smith and musician and writer Pat Kane.
The advisory board for Yes Scotland will be chaired by former MP Dennis Canavan, whose appointment was announced last week.
Sir George Mathewson, former RBS chair, will offer advice as honorary vice-president but he is not a board member.
The other members are property developer Dan Macdonald, solicitor and businesswoman Tasmina Ahmed-Sheikh, socialist politician and former MSP Colin Fox, businesswoman Sarah-Jane Walls and restaurateur Andrew Fairlie.
Yes Scotland was launched with a high-profile event in May, bringing together pro-independence politicians and supporters, including famous faces such as actors Brian Cox and Alan Cumming.
The opposing No campaign held its launch a few weeks later, with former Labour chancellor Alistair Darling heading up the Better Together group.
Blair Jenkins, chief executive of Yes Scotland, said the advisory board had a "rich diversity of experience, knowledge and skills".
He added: "This is a broad church of opinions, ideas and visions, but with one shared goal - to deliver an independent Scotland.
"The advisory board will help to shape the tone and content of the Yes Scotland campaign, and make sure we present a strong and confident case for independence."
Mr Jenkins said other board members could be added as the campaign goes on.
He hoped this would include a representative from the Scottish Green Party after its conference in October.