LA's green carpet rolls out for film premiere of Brave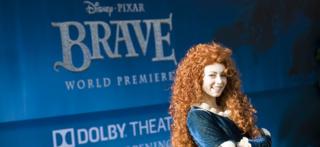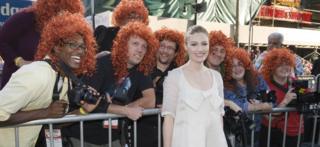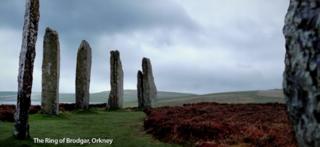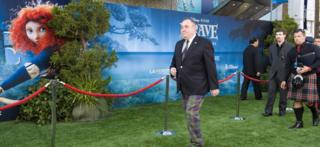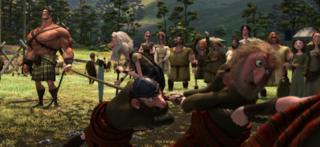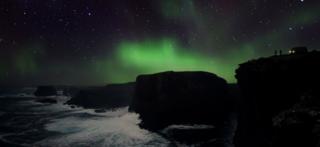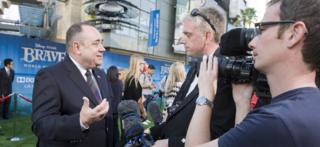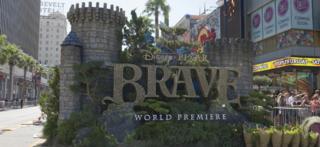 The latest Disney animation 'Brave' has held its worldwide premiere in Hollywood.
The movie tells the tale of a teenage princess who defies her mother and gets into trouble as a result.
Many of the real life cast are prominent Scottish actors, with Kelly MacDonald voicing the main character Merida.
She spoke to BBC Scotland on the Green ( chosen instead of traditional red to represent the Highland landscape) carpet.
MacDonald said: "She is an adventurous tom boy, teenager and very happy young woman.
"The spell is broken when her mother says she has to get married and take on some adult responsibilities. That's when she takes things into her own hands and makes a mess of everything."
Former Trainspotting star Kevin McKidd voices Lord MacGuffin.
He believes the film will help audiences appreciate the Scottish sense of humour.
McKidd said: "There is so much history in Scotland and there is so much to see and to do.
"I think some people think the Scots are kind of dour folk and there is nothing dour about Scottish people you know.
"We're pretty wild, funny, alive people. I think that is what this film gives. A real sense of the spirit of Scotland."
For some Scottish actors this movie will be a chance to increase their profile.
For others it is an opportunity to be a part of a big Scottish film that isn't Braveheart.
That is the case for CBS chat show host and voice of Lord McIntosh, Craig Ferguson.
He said: "When I first came to live in Los Angeles it was just after Braveheart.
"Every actor I knew was working on Braveheart and I was in Hollywood out of work. I kind of thought perhaps I have made the wrong move. But now, 10, 15 years later, finally my long term plan has paid off."
Tourism bosses hope the film will generate millions of pounds of extra business for Scotland.
First minister Alex Salmond was at the premiere and said the impact of Brave could be greater than that of Mel Gibson's Braveheart.
He said: "It is incredibly exciting, the crowds are wonderful. Brave is the next big thing and I think kids all over the world are going to absolutely love this film and because they love 'Brave', they'll love Scotland."
The film features many familiar Scottish themes - there are clans, castles, lochs and red hair.
But the first minister denied the film doesn't really represent modern Scotland.
He insisted: "This will put Scotland on the lips of people across this planet and it is up to us when people come to see our country to say that is the tradition of Scotland, the breath taking scenery and there is a modern Scotland of innovation."
Brave goes on general release across the United States on 22 June. It will be released in the UK in August following a premiere at the Edinburgh film festival.
The tourism agency, VisitScotland, hope it will boost visitor numbers and revenue by around £140m.