Beer tax among old laws commission recommends be repealed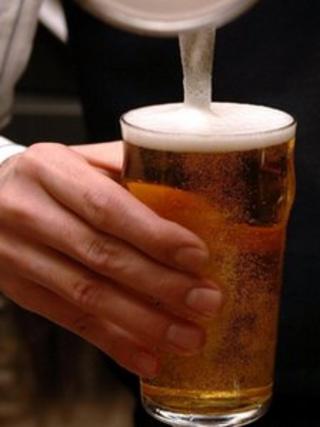 More than 800 old laws are set to be swept away after a report by the Law Commissions in Scotland, England and Wales.
It said the outdated legislation was "cluttering up" the statute book.
Among the Scottish laws set to be repealed are 16 acts to impose duty on every pint of ale, beer or porter brewed or sold in parts of Scotland.
Legislation authorising the construction of railways in Scotland is also going to be removed.
In the end, for mainly financial reasons, the railways concerned were never constructed and so, according to the commissions, it is now sensible to repeal the acts.
The legislation for a tax on beer was enacted between 1798 and 1828.
The money was collected locally and was put to good uses in the burghs in question, for example for roads and other purposes.
Sir James Munby, chairman of the Law Commission for England and Wales, said: "Getting rid of statutory dead wood helps to simplify and modernise our law, making it more intelligible.
"It saves time and costs for lawyers and others who need to know what the law actually is, and makes it easier for citizens to access justice."
The Statute Law (Repeals) Bill, which is expected to be introduced into parliament this summer, is the largest the Law Commissions have ever produced.
It will repeal 817 whole Acts and part repeal 50 other Acts.
The bill covers a diverse range of subjects, from poor relief and lotteries to turnpikes and Indian railways.
The earliest repeal is from around 1322 (Statutes of the Exchequer), and the latest is part of the Taxation (International and Other Provisions) Act 2010.