Extra cash for PE lessons in Scottish schools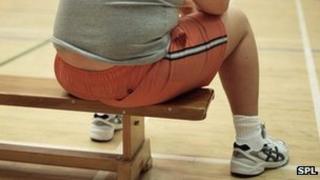 Scotland's 32 local authorities are to share an extra £6m in government cash to boost PE in schools.
It is hoped the announcement, made just ahead of May's council elections, will help maintain minimum levels of physical education for pupils.
Sports Minister Shona Robison said the government was committed to PE at both primary and secondary schools.
Opposition parties said it showed the SNP had failed to deliver on a pledge dating back five years.
The Scottish government hopes primary pupils will get two hours of PE each week by 2014, with at least two periods - about 80 minutes - for S1 to S4 pupils.
The 2007 SNP election manifesto promised to, "ensure that every pupil has two hours of quality PE each week, delivered by specialist PE teachers".
Currently, about two thirds of schools are meeting the targets.
Ms Robison told BBC Radio's Good Morning Scotland programme: "We listened to head teachers who said it was much easier to achieve the target by recognising some of the restrictions on the way secondary schools operate. They operate on a period basis.
"But it's not the end of the story. PE is very important, but so is the extra curricular sport that is delivered through the active schools network which we spend about £13.5m on per annum."
Ms Robison said that in order for councils to meet the target, they will be given;
an additional £3.4m over the next two years to help deliver the pledge
a further £2.4m package, to be coordinated by Education Scotland, which will increase the support available to local authorities and teachers.
Each local authority will now work in partnership with agencies sportscotland and Education Scotland to agree an action plan for delivering the targets.
Ms Robison said the announcement was also about delivering a "tangible and enduring legacy" for the 2014 Commonwealth Games, which are being held in Glasgow.
A small sample survey by Education Scotland showed that in 2006, 33% of primary schools were meeting the target of at least two hours or periods of PE. That figure had risen to 64% by 2011.
For secondary schools, the figure had increased from 55% in 2006 to 67% in 2011.
Labour learning spokesman Neil Findlay said the SNP had been forced to "scrabble around" to find the cash to deliver its promise.
"This is an embarrassing admission from the SNP, that, for the past five years, it has broken the promise it made to parents, teachers and pupils on PE," he said.
"First the SNP promised, then it failed to deliver, now it is recycling and watering down its pledge."
Liz Smith, the Conservative education spokeswoman, added: "In 2007, the SNP promised they would deliver two hours of PE per week for every pupil, no matter whether they were in primary or secondary school.
"This announcement appears to change the goal posts somewhat - and one has to ask why it has taken the prospect of the Commonwealth Games to bring a sense of urgency from SNP ministers."
Liberal Democrat health spokeswoman Alison McInnes, said: "The SNP has failed to deliver on their PE promise made back in 2007 and are letting children down.
"The government must act urgently, or there is a very real risk the ticking time bomb of childhood obesity will undermine all the good work in tackling stroke and heart disease in Scotland."