Trade between China and Scotland 'more than doubles'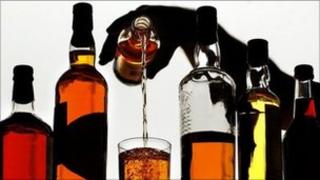 Trade between China and Scotland has more than doubled in the past decade, according to the Chinese government.
Figures released by China's consulate general in Edinburgh say the two countries did almost £1.5bn (£1,458m) worth of business in 2011.
This compares with less than £700m (£678m) in 2001.
Whisky sales alone generated £57m worth of sales in China in the year to June 2011. Health care and renewable energy have been identified as growth areas.
China recently opened its vast market to Scottish salmon and is already the world's fifth largest consumer of the fish.
'Enormous opportunities'
The rapid expansion in trade is mirrored by increases in the number of Chinese students studying at Scottish universities.
The Chinese authorities say student numbers rose by almost a third between 2010 and 2011 to 6,145.
China's consul general in Scotland, Li Ruiyou, has predicted "enormous opportunities" for Scottish health care and renewable energy firms in China in the future.
In a speech to mark the 40th anniversary of China sending an ambassador to the UK, Mr Li said: "China and Scotland are highly complementary in these industries.
"And I strongly believe that the enthusiasm and momentum for wider and deeper collaborations between China and Scotland will bring more fruits for both sides."
China is to invest billions of pounds in medical research and development over the next few years.
It has also pledged to produce 15% of its energy from renewable sources by 2020.