Bill Walker MSP suspended over abuse claims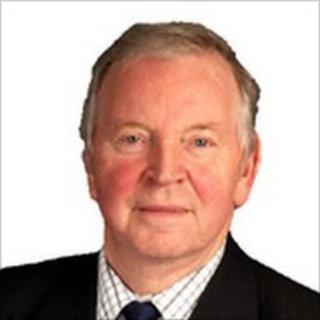 A member of the Scottish parliament has been suspended by his party over allegations of domestic abuse published in a Sunday newspaper.
Bill Walker, who is 71, was elected to the Dunfermline seat for the SNP in 2011.
Theallegations in the Sunday Heraldconcern his three former wives.
Mr Walker has been an outspoken opponent of plans to allow same-sex marriage in Scotland, comparing gay rights campaigners to Nazis.
A spokesman for the SNP said: "The allegations relate to events many years ago, before Mr Walker entered politics.
"They are clearly very serious, and the SNP's strong and consistent position is one of zero tolerance of violence against women.
"No such information was reported in Mr Walker's candidate process, as is required of all prospective candidates, and therefore we have suspended Mr Walker from both the party and the parliamentary group pending a full investigation of the facts and circumstances."
When contacted by BBC Scotland, Mr Walker declined to comment on the allegations.