Lib Dem Charles Kennedy calls for togetherness over UK fight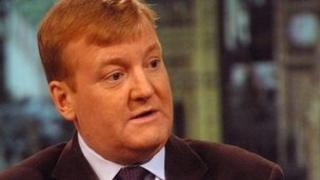 Former Liberal Democrat leader Charles Kennedy has urged unionist parties to join together to save the UK.
Writing in The Heraldnewspaper, the Scots MP warned of the dangers of a "tribal campaign".
His comments came as the Scottish Liberal Democrats met for their annual conference in Inverness.
Mr Kennedy also wrote that Mr Salmond's "relentless need for self-promotion" might prove counter-productive in the long run.
He said that unionists would use political patience, perseverance and persuasiveness to counter the cult of personality.
The MP for Ross, Skye and Lochaber believed a more "broadly based" campaign would have greater appeal.
He wrote: "If we are to press forward with an inclusive approach to the campaign then we must demonstrate that mindset within our campaign itself.
"I do hope Scottish Labour and its STUC allies will overcome natural apprehensions and see the broader need to share platforms and make common cause with the Scottish Conservatives."
He added: "A tribal campaign is likely to become a fraught exercise for all of us involved."