Kenny MacAskill to address Lockerbie bomber claim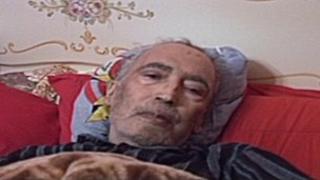 Scottish Justice Secretary Kenny MacAskill is to make a statement to MSPs on the Lockerbie bomber, in light of fresh allegations about his release.
The moves follows claims the government encouraged Abdelbasset al-Megrahi to drop his appeal against conviction in exchange for compassionate release.
SNP ministers have strongly denied the suggestion.
Mr MacAskill's 10-minute statement, on Wednesday, will come following opposition demands.
In a newly-published biography, terminally-ill Megrahi, who was let out of prison in Scotland to return home to Libya, claimed he was told it would be easier for him to get early release from prison if he dropped an appeal against his conviction.
He said he was told the suggestion came in a private meeting between a Libyan official, Abdulati al-Obedi, and Mr MacAskill.
The claims were made in the book, "Megrahi: You Are My Jury", by writer, researcher and TV producer John Ashton.
Megrahi, the only man to be convicted of the 1988 atrocity, dropped his appeal against conviction in August 2009 and later the same month he was freed by Mr MacAskill on compassionate grounds due to his inoperable cancer.
The justice secretary has said the decision to drop the appeal was always one for Megrahi.
MSPs will be given about 20 minutes to quiz Mr MacAskill after he makes his statement.