Appeal overturns Scottish justice act amendment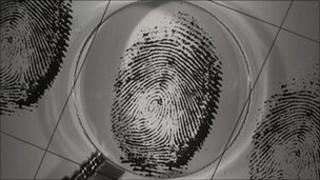 Holyrood legislation which took away certain decisions over criminal bail conditions from judges and gave it to police has been ruled "not law".
The judgement was issued by the Jusiticiary Appeal Court in Edinburgh.
The change would have given police the power to require suspects to give fingerprint and body samples as well as take part in identification parades.
But three appeal court judges have ruled it contravenes the European Convention of Human rights.
Lawyers acting for a man who was charged with threatening or abusive behaviour successfully challenged the Scottish Parliament amendment brought in by the Criminal Justice and Licensing (Scotland) Act 2010.
Judicial discretion
The lawyers claimed that the legislation was incompatible with Article 5 of the European Convention on Human Rights over the right to liberty and security.
Lord Eassie, who heard the appeal with Lord Brailsford and Lord Osborne, said: "The amendment ... removes all elements of judicial discretion and supervision of the question whether the particular accused may be required to submit to evidence gathering or investigatory procedures as a counterpart for his obtaining pre-trial liberty."
He added: "The change in the legislation may be seen as making the attachment of a condition requiring participation in an identification parade or procedure, or requiring the accused to the taking of any print, impression or sample from his body, no longer a matter in which the judge hearing the bail application has any measure of discretion."
The Jusiticiary Appeal Court heard that an accused, who was not in custody, could be required to take part in an ID parade, but whether he should be subjected to that was a matter for judicial decision in the circumstances of the case and there was provision for a chance to make representations to the court.
"The taking of prints, impressions or samples from such an accused would, of course, require judicial warrant," Lord Eassie said.
"To that extent we have come to the view that the inclusion of the condition in question as a mandatory condition on the grant of bail is incompatible with the rights secured to the citizen by Article 5," he said.
The judges said they had come to the view that the amendment brought in by the 2010 act was not compatible with human rights provisions and should be declared "not law".
But they said before taking that step they would continue the case in question, for a chance to be given for further submissions on whether the decision should be treated as applying from now or from the outset.