Scottish cities share £5m government fund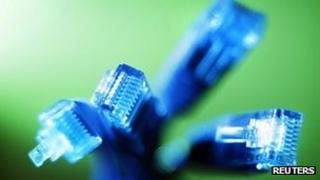 Scotland's six cities are to share in a £5m government investment fund to boost the local economy.
Council leaders in Edinburgh, Glasgow, Aberdeen, Dundee, Inverness and Stirling have been urged to team up to deliver a list of new projects.
It is also hoped the fund can be used to pump in extra private cash and attract European funding.
It will be used to bolster investment in transport, digital connections, culture and green projects.
Scottish Deputy First Minister Nicola Sturgeon, said: "We want to see cities working together, building on their combined strengths to develop strong investment propositions at a scale which will be attractive to potential investors."
The £5m fund will be used to support projects, including rail and air travel, district heating networks and marketing Scotland's cities as attractive places to live, visit and study.
The Scottish Cities Alliance is being facilitated by the Scottish Council for Development and Industry.
Labour's Jackie Baillie said of the plan: "It is disappointing that today's strategy comes without any real money to invest in the future prosperity of our cities."