Scottish government fund to tackle root case of bigotry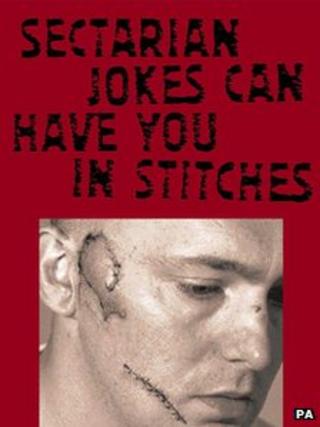 New funding totalling £9m is to be ploughed into tackling the root causes of sectarianism in Scotland.
The money will be used to support community and education projects.
The news comes after Holyrood's justice committee approved the Offensive Behaviour at Football and Threatening Communications (Scotland) Bill.
It will outlaw sectarian and threatening behaviour at and around football matches, which is deemed likely to cause public disorder.
The legislation would also make an offence threats or serious harm intended to stir up religious hatred on the internet or other communications.
Community Safety Minister Roseanna Cunningham made the funding announcement which will allow the Scottish Community Development Centre and Voluntary Action Fund to improve the way sectarianism is tackled.
She said: "A lot of the recent debate has focused on the new legislation we are seeking to bring in to give the police and prosecutors the additional tools they have asked for to tackle religious hatred. While these laws are a key step, they are only a single step.
"Clearly, sectarianism is not confined to any one area of society, or one part of Scotland. That is why we will be looking to bring forward further wide-ranging action over the five-year term.
"We need to develop a fresh approach to tackle sectarianism in different ways across society, from community projects meeting local needs and matching local circumstances, through to education projects and other initiatives which address the root causes of sectarianism."
Labour justice spokesman James Kelly MSP backed the investment saying it was "exactly the kind of thing Scottish Labour has been asking for".
Mr Kelly is a member of the committee that passed the bill at its second stage but abstained at each vote in protest at what he called "flawed legislation".
He said Labour would oppose the bill at its final hearing in front of the full parliament.
Mr Kelly urged Ms Cunningham to drop the current proposals and "go back to the communities, listen to what is being said by the churches, football authorities and others and bring back new proposals that all parties can get behind".