Edinburgh colleges in merger talks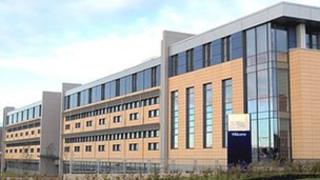 Edinburgh's Telford College is starting merger talks with two others in the city, Stevenson and Jewel & Esk.
Telford previously declined to get involved but Education Secretary Mike Russell said the government should "force the pace" on college mergers.
Ministers said higher and further education institutions must find smarter ways of working amid public spending cuts.
Telford said it would fully consult students and other interested parties.
The college took the decision after a meeting of its management board.
Its chairman, Jim Donaldson, said: "All three Edinburgh colleges work collaboratively already, but we consider that the best way now to develop skills and learning opportunities, particularly for the city's school leavers and young people, is to work together to create a single, merged college for Edinburgh."
He added: "The decision to move towards merger is subject to satisfactory due diligence and satisfactory outcomes from a full consultation process with students, staff and our key stakeholders in industry and commerce."
Earlier this year, Mr Russell urged Telford to resume merger talks with Stevenson and Jewel & Esk, after the college declined to get involved.
He previously told the Scottish Parliament's education committee that the Scottish government should "force the pace" on college mergers to ensure savings are made quickly.
A statement from the presidents of the students' associations at the three colleges said: "A decision to merge could be beneficial to students at our campuses, but only if their input into the process is primary.
"In the short-term mergers often cost more money, and with Scotland's colleges seeing further funding cuts this year it is crucial that the decisions made throughout this process are driven by educational improvement, not by the potential for financial savings.
"If learners at our three colleges really are to be at the centre of the decision to merge, it is essential that students are at the table to ensure local access, teaching quality and places are protected and the need for greater entry-level courses is addressed."