Lockerbie bomber probe plea 'remains on the table'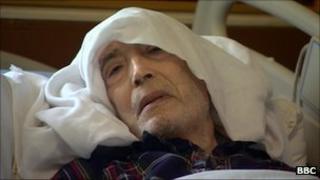 MSPs have decided that a petition calling for an inquiry into the conviction of the Lockerbie bomber will remain open.
Members of the justice committee voted six to three to allow the petition to come back to them at a later date.
Abdelbaset al-Megrahi was convicted of bombing a US-bound flight over Lockerbie in 1988.
The petition was brought by the Justice for Megrahi group, which includes the father of one of the victims.
Dr Jim Swire, whose daughter died on flight Pan Am 103, believes terminally-ill Megrahi was innocent of the crime.
The petition said: "It is time for the government of Scotland to show real independence by standing up to the UK and US governments and other vested interests and instituting an open and accountable judicial inquiry that would at last free the people of Scotland and the relatives of those lost in that terrible tragedy 22 years ago."
Megrahi, who has prostate cancer, was released on licence from Greenock Prison in 2009 to return home to die.
More than two years on the bomber remains alive and continues to live in Libya with his family.
Signed petition
There have been calls for Megrahi to be returned to jail in the UK or tried in the US.
The Scottish government has promised to change the law to allow an independent review of the case to be published.
About 1,500 people signed the Justice for Megrahi petition before it was lodged at the Scottish Parliament.
The Libyan, who continues to be a Scottish prisoner, remains the only person convicted of the bombing, which killed 270 people.