Holyrood Twitter ban reinforced by presiding officer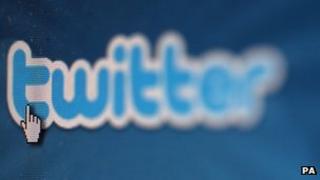 The Scottish Parliament's presiding officer has upheld a ban on MSPs tweeting from the Holyrood chamber during debates.
Tricia Marwick said members must give their full attention to the "serious business" of passing new laws and holding the government to account.
The ruling came after MPs supported a motion allowing use of the micro blogging site during Commons debates.
Ms Marwick said tweeting would "undermine" recent Holyrood reforms.
But she said she was "open-minded" about journalists tweeting from the parliament chamber's press gallery.
In a letter to the main Holyrood parties, Ms Marwick said recent reforms to parliamentary business had allowed more time for backbenchers to speak in debates.
She warned: "We are, however, concerned about the possibility of these improvements being undermined by what we see as the increasing use of electronic devices in the chamber during parliamentary proceedings, the use of social networking sites such as Twitter and Facebook in particular."
The presiding officer said MSPs were required to conduct themselves with courtesy and respect, adding: "We hold that it is neither courteous nor respectful for members to provide a commentary on what is going on during parliamentary proceedings.
"That role is adequately filled both by the media and the public, and is contributed to and enhanced by members when they are not in the chamber."
Social media sites like Twitter and Facebook have become seen by some as a vital tool for politicians and people involved in politics.
Green MSP Patrick Harvie had called for Holyrood to allow the use of social media during debates, after MPs backed a motion allowing them to tweet during Commons debates.