Scottish election: Pirate Party UK profile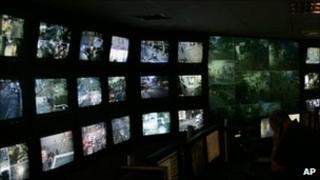 The Pirate Party UK is rather more unconventional than traditional electoral offerings.
The UK group has no known founder. It is part of an international movement of Pirate Parties, which lobbies against copyright and software patent laws.
The very first party was founded in Sweden in 2006.
Piratpartiet began to garner a significant following among internet file-sharers who felt under attack by authorities who had shut down sites like Napster.
The offices of the Swedish Pirate Bay website were raided by police and the site, described by the Los Angeles Times as "one of the world's largest facilitators of illegal downloading", went offline for three days.
The party, which also hosted and managed many of Wikileaks' servers, said the police raid, subsequent trial and imprisonment of four website managers in 2009 generated more public support - and helped them gain an MEP in the European election later that year.
The UK party was inspired by the success of its Swedish counterpart and is led by Laurence "Loz" Kaye.
It is one of 40 pirate parties formed worldwide, based as far afield as Canada, Morocco, Serbia and New Zealand.
As well as calling for the protection of digital rights, the UK party says it stands up for the privacy of the individual and freedom of speech.
It said its Holyrood election candidates want to "to set digital policy right at the heart of Scottish politics, where it belongs".
Rob Harris, the candidate for the West of Scotland region said: "We want to see an end to laws that hound individuals, we want to see a Scottish Parliament where government is truly open and accountable, and where technology is embraced rather than feared.
"In 2009 it became evident that there were major political threats to civil liberties and internet freedom that no-one in the mainstream were willing to oppose in a concerted way, most obviously the Digital Economy Act.
"It was clear then that there was a burning need for a UK Pirate Party with a strong presence in Scotland, and we remain convinced that we are needed more than ever.
"Many of the issues we campaign on, such as copyright, patents, or the internet, are completely ignored by the major parties and the result is that policy-shaping in these areas is left in the hands of powerful special-interest lobbying groups."
The party's manifesto points include a commitment to civil liberties, in particular protecting the right to privacy and countering "the culture of excessive blanket surveillance of citizens".
It cites the Young Scot card as an example of people being profiled unwittingly and said it also wants to reverse the "proliferation of ineffective" CCTV cameras.
The Pirate Party said it would upgrade politics for the 21st Century with policies on transparency, open data and software.
The party's first ever election in the UK was last year's general election, when its nine candidates all lost their deposit. It is now standing eight candidates, in the Glasgow and West of Scotland regional lists.