Scottish election: Third Tory, David Meikle, steps down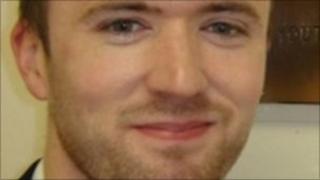 Scots Tory leader Annabel Goldie has denied her party's Holyrood campaign has collapsed after a third Conservative candidate stood down.
Glasgow Tory councillor David Meikle has withdrawn from the city's regional list, alleging electoral malpractice.
The 27-year-old will stand as a constituency candidate on May 5, in Glasgow Southside.
Speaking at her party's election campaign launch, Miss Goldie said: "Things happen to parties."
Mr Meikle, who was originally sixth on the Tory Glasgow regional list, had demanded an investigation into the ranking of candidates.
The top Tory candidate on the Glasgow regional list, Malcolm MacAskill, earlier dropped out of the race, after discussions with the candidates' board.
And Edinburgh councillor Iain Whyte decided against standing in the Glasgow constituency of Maryhill and Springburn saying new rules could have cost him his current position on Lothian Health Board.
Speaking in Edinburgh, Miss Goldie said: "There has not been a collapse in the Glasgow campaign.
"Issues arose in Glasgow and, quite rightly, the party has dealt with these issues.
"That's territory for politics and that's territory for elections, things happen to parties.
"These are the issues which can arise."