Scotland weighs in at double sustainable level
By Douglas Fraser
Business and economy editor, Scotland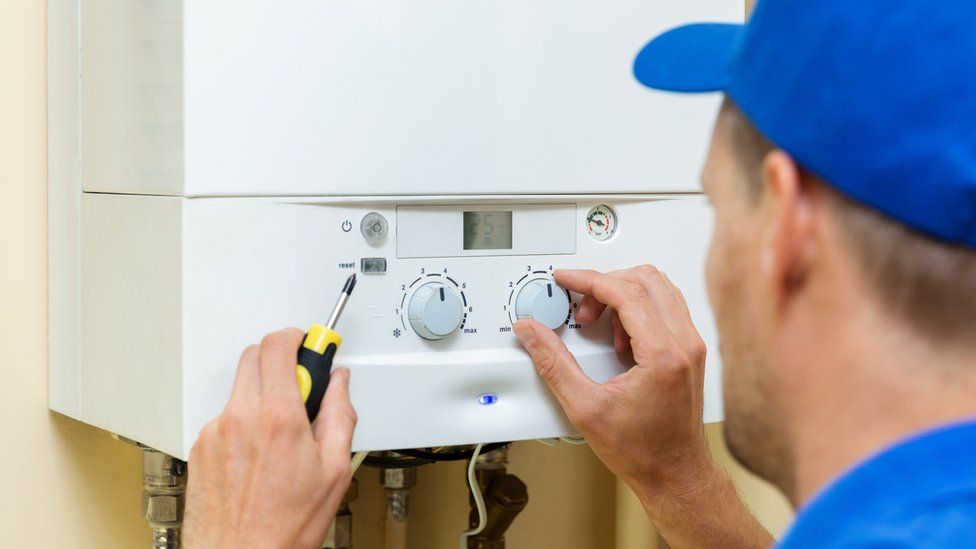 A new calculation of Scotland's impact on resources, from metals to plastics and energy, has found the nation weighs in at more than twice the sustainable level.
A project led by the government agency, Zero Waste Scotland, found the total weight of resources for the average Scot during 2017 was 18.4 tonnes.
The weight calculated for the average European was 14.1 tonnes.
It is estimated that the sustainable level for Europe is eight tonnes.
The agency said the higher number in Scotland could be because of more rural, dispersed communities requiring more infrastructure and the higher cost of insulating and heating buildings in northern countries.
Material flow accounting is a relatively new way of calculating impact on the environment, giving an alternative view to carbon accounting.
It measures the weight of all the resources we consume, with the exception of water. That includes food, metals and metal ore, plastic, fuel, textiles, paper, cardboard and wood.
It includes the impact of transporting products to Scotland, and of the raw materials and energy deployed in other countries manufacturing and exporting goods to Scotland.
The accounting also seeks to cover the impact of providing services, and the fuel required to supply water and treat wastewater.
Material flow accounting is seen by Zero Waste Scotland as the start of a conversation with business and individuals about how to lower that impact.
The agency wants it to be a stimulus to reduce demand for new, unsustainable products, making them last longer in the so-called "circular economy", through re-use, repair, refurbishment and remanufacturing, as well as recycling.
Combining every element of resource - other than the very large volume of water used in industrial processes, agriculture and in households - it does not discriminate between more sustainable resources, such as wood, and those that are hard to recycle, such as plastics.
That is seen as a target for more refined material flow accounts in future years.
Iain Gulland, chief executive of Zero Waste Scotland, said: "What material flow accounting tells us is that consumption in Scotland is unsustainably high. This is, in part, due to the quantity of things we buy.
"We need a system-wide change that enables us all to choose more sustainable ways to live, using the things we need and sharing resources."
He continued: "We know that a circular economy is one of the solutions, as it promises to maximise value from the goods we already have in circulation, while relieving pressure on finite natural materials, like oil and precious metals.
"Achieving that requires a joint effort from all sectors, from individuals to designers, industry and governments - and can help us generate new opportunities for Scotland from inward investment to new, green jobs."
Kimberley Pratt, environment analyst and one of the report's authors, said manufacturing processes "are resource intensive" but those costs are not obvious when looking only at the finished product.
She added: "For example, 25 tonnes of iron ore must be mined to produce one tonne of iron, which the average Scot might consume as steel in products such as the buildings we live and work in, cars and electrical appliances."
Michael Matheson, cabinet secretary for net zero, energy and transport, said: "It is clear that the more materials we extract and use, the more damage we do to the climate and to nature.
"We are committed to building a circular economy in Scotland. By encouraging reuse, repair and recycling, and designing products to last as long as possible, we can reduce the demand for raw materials, and the emissions that come with them."
The research was carried out with Eunomia Research and Consultancy, and peer reviewed by Queen's University Belfast.