Loganair adds £1 to tickets for climate change projects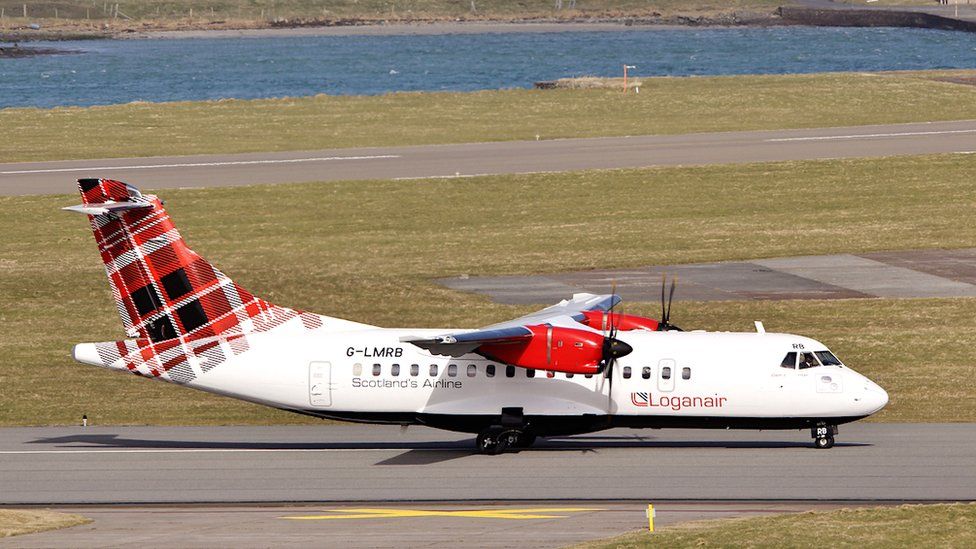 Loganair is to include a £1 charge on every ticket sold to invest in schemes aimed at tackling climate change.
The airline's GreenSkies programme, which takes off next month, will see the "carbon offset charge" included.
Loganair said the money would be invested in projects to remove the same amount of carbon from the environment as produced by its aircraft.
The airline will also begin trials in Orkney of aircraft powered by hydrogen and renewable electricity.
The announcements came as the airline committed to being fully carbon neutral by 2040.
Funds raised through the GreenSkies charge will be invested in projects such as reforestation, and wind farms.
Loganair chief executive Jonathan Hinkles said the entire transport industry had a "huge task" ahead to address and reduce emissions generated by travel.
"The technology required to deliver zero-carbon regional flights is still under development and testing today, and these are programmes in which we're pleased to be taking an active role", he said.
"Until they're ready for use more widely though, we'll be mitigating the carbon emissions from every Loganair flight through the new offset programme and taking all of the steps that we safely and reasonably can to reduce those carbon emissions in the first place."
Michael Matheson, secretary for net zero, energy and transport, welcomed the announcement.
He said Loganair's involvement in sustainable flight trials could help Scotland to "lead the drive towards zero emission aviation".