Jobs saved as law firm rescued from administration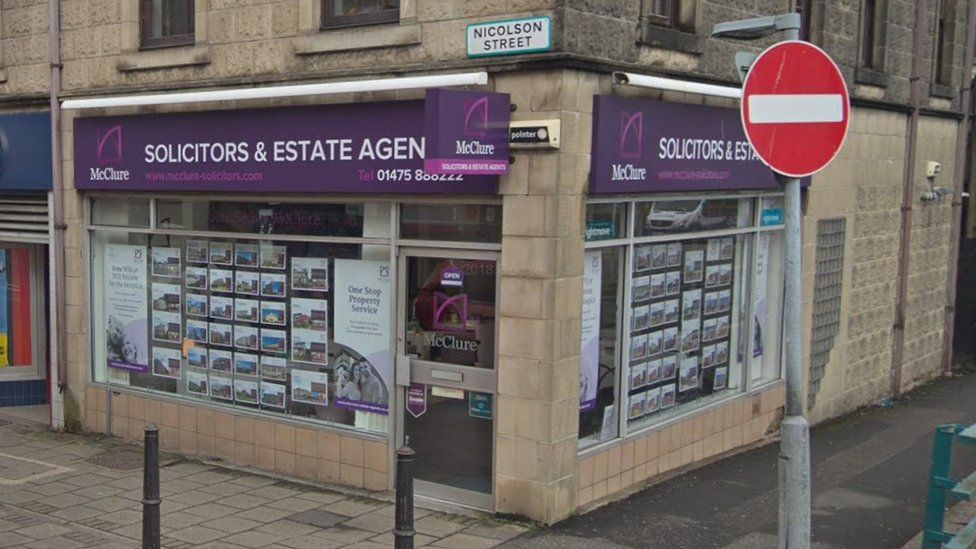 More than 80 jobs have been saved after a 168-year-old Scottish legal firm was rescued from administration.
McClure Solicitors, which was founded in Greenock in 1853, was bought by legal practice Jones Whyte LLP following its collapse.
All 84 partners and staff from McClure are transferring to Jones Whyte with immediate effect.
They will join Jones Whyte at its main offices in Glasgow and Greenock, and at home on flexible working practices.
However, McClure's 13 satellite offices, including bases in Aberdeen and Edinburgh, have been closed.
Joint administrators from FRP said the pandemic had had a "significant impact" on McClure's operating model, leading to its collapse.
McClure specialised in private client work, providing services such as wills, estate planning, wealth planning, trusts and conveyancing.
The firm had expanded in recent years by opening two additional satellite offices in Scotland and 11 satellite offices in England.
Jones Whyte was founded in 2013 by Glasgow-based solicitors Ross Jones and Greg Whyte, and provides services to both personal and corporate clients.
Related Internet Links
The BBC is not responsible for the content of external sites.