DNO gains control of Faroe Petroleum in hostile takeover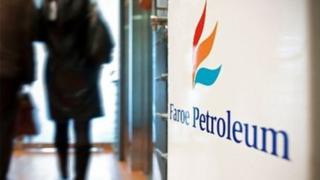 Norwegian oil and gas firm DNO is poised to win its hostile takeover battle with Faroe Petroleum after gaining a majority stake in the group.
DNO said it now owned or had acceptances for 52.4% of the Aberdeen-based oil producer's shares.
The announcement came after it upped its bid for the firm from 152p per share to 160p, implying that the company is valued at more than £641m.
Faroe's board has now recommended that shareholders accept the final offer.
However, it reiterated that it did not believe it represented "fair value".
One shareholder, Cavendish Asset Management, responded to the news by selling its stake in Faroe, although it did not specify its shareholding.
It said: "In response to the increased and final offer by DNO for Faroe, we remain of the view that it is well below our expectations and the minimum independent valuation of 186p.
"However, we have determined that we would not want to be a minority holder in Faroe due to the different management approach of DNO.
"Accordingly, we have today divested of our entire discretionary holdings in Faroe."
The takeover saga had seen Faroe describe DNO's advances as "opportunistic", arguing it substantially undervalued the company.
Last week DNO said it had only 43% of shares, but later increased its offer. It has now secured a controlling interest in the firm.
In a statement, Faroe's board said once DNO's further share purchases were settled, the Norwegian firm's final offer would "become unconditional in all respects".
It also stated: "The board considers that, following its initial investment in Faroe and in the conduct of its subsequent offer, DNO has created considerable uncertainty for minority shareholders."
'Orderly transition'
Faroe's directors will now work with DNO to "ensure an orderly transition of control".
DNO has said that directors, managers and employees of Faroe Petroleum would share a £52m windfall, under its final offer.
The Norwegians had pursued their takeover campaign, launched in November, with criticism of the Faroe business strategy, of asset sales it had made, and of what it claimed to be disappointing exploration results.
DNO is listed on the Oslo Stock Exchange and holds stakes in onshore and offshore licences at various stages of exploration, development and production in the Kurdistan region of Iraq, Norway, the UK and Yemen.
Analysis by Douglas Fraser, BBC Scotland business and economy editor
Though it takes its name from the islands where the venture began in 1997, Faroe Petroleum has been a Scottish business success.
Much of that can be credited to Graham Stewart, the chief executive from 2002. With a Faroese mother, and having spent much of his youth on the islands, he had hoped to explore around them for oil and gas.
But based in a converted granite Aberdeen town house, it focused instead in UK and Norwegian waters and built up a portfolio of assets, including some it operated.
The company sustained big losses with the oil price downturn, and - almost inevitably - faced some disappointing drilling results.
That left it vulnerable to predators. At first, Israeli energy firm Delek took a 13% stake, but then Norway's DNO moved in.
Shareholder pitch
When it launched its takeover bid in November, DNO's pitch to Faroe shareholders was that Faroe had underperformed, taken the wrong divestment strategy, failed too often with drilling, and didn't take adequate account of shareholder interests.
It doesn't matter now, but it's worth noting that DNO secured Faroe mainly by buying shares rather than the strength of its argument. The bid price certainly didn't make an overwhelming case.
What DNO now has to show investors on the Oslo Borse is that it has a better strategy, bringing more value, and that wasn't obvious from the bitter battle of words between DNO and Faroe directors. Its share price has fallen since launching the takeover bid.
Graham Stewart's shareholding should bring him in £12.5m.
Meanwhile, another Scottish business success story will be controlled from abroad.