Danish firm to build new hydraulic plant in Loanhead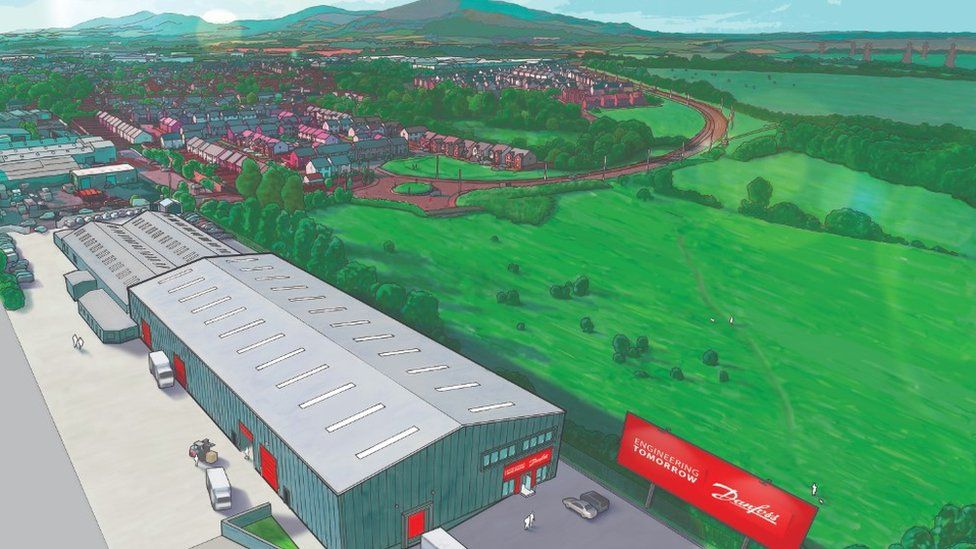 Danish tech giant Danfoss has started constructing a new manufacturing plant in Midlothian, which could lead to dozens of new jobs.
The facility will make digital hydraulic pumps and motors for off-road vehicles, trucks and trains.
Danfoss said its "digital displacement" technology would "radically" reduce vehicle emissions.
The new plant will be built beside AIP's existing Loanhead base.
Danfoss said it expected the project to create more than 30 skilled jobs initially, and up to 200 further jobs over the next few years.
Eric Bretey, from Danfoss, said: "Our first goal is for Artemis technology to be a key component in the $3.5bn (£2.7bn) off-road vehicle hydraulic machinery market.
"Vehicle manufacturers are asking for reliable, cost-effective solutions to reduce environmental impact and increase productivity, and our digital displacement technology will provide just that."
Related Internet Links
The BBC is not responsible for the content of external sites.