Phoenix completes £3bn Standard Life Assurance deal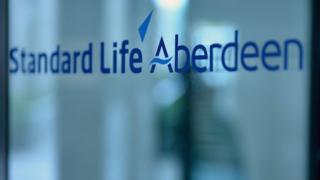 Phoenix has announced the completion of its purchase of Standard Life Assurance in a £3bn deal.
About 3,500 employees of Standard Life Aberdeen (SLA) have now moved to Phoenix. The majority - 2,900 - are based in Edinburgh.
Phoenix has said it is committed to having an operational headquarters in Scotland.
As part of the deal Standard Life Aberdeen now has near-20% stake in Phoenix.
SLA chairman Sir Gerry Grimstone said: "This is a momentous day for Standard Life Aberdeen as we continue to build a world-class investment company. Corporate transformations of this scale require clear vision and huge commitment from all those involved.
"Maintaining continuity of service and enhancing optionality for all our customers and clients has been a key imperative.
"My very best wishes for the future to all our employees and customers who are transferring to Phoenix."
CEO of Phoenix, Clive Bannister, added: "I am delighted that we have completed the acquisition of Standard Life Assurance and I would like to extend a warm welcome to our new colleagues joining Phoenix.
"This deal will result in Phoenix becoming Europe's largest consolidator of heritage life funds, and the ongoing Strategic Partnership with Standard Life Aberdeen plc will provide additional growth opportunities.
"This strategically and financially compelling transaction supports our vision to be Europe's Leading Life Consolidator."