The Big Partnership staff share £250,000 bonus pot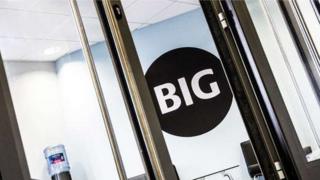 Staff at a Scottish PR and digital media firm are to share a bonus pot of £250,000 following a sharp rise in company turnover.
The Big Partnership said revenue in the year to May reached £8.8m.
It was the highest figure recorded by the firm since it was founded 18 years ago. Profits were also up, at £1.4m.
The company, which has five offices in Scotland and one in Manchester, said digital revenue rose more than 50% over the year.
That included making online content, videos, social media advertising and optimising results from search engines for its 300 clients.
Its clients are also using the firm for integrated accounts, across digital, design, public relations and marketing.
The Big Partnership, whose Scottish offices are based in Edinburgh, Glasgow, Dunfermline, Aberdeen and Dundee, has taken on 27 new staff in the past year, taking its total to 107.
There are plans to recruit 20 more this year.
'Strongest year'
Director Allan Barr said: "Increasingly, clients are looking for an agency which is adept at combining search engine optimisation, payments per click, social media and public relations to give returns that they can measure, so we've worked hard to recruit really effective, experienced experts in these fields."
He added: "This year has been the strongest in our history and we have continued to invest heavily in our people.
"We have strong momentum as we start our new financial year and will be unveiling some further senior hires very soon."