Grieg Seafood says 21,700 salmon escaped in Loch Snizort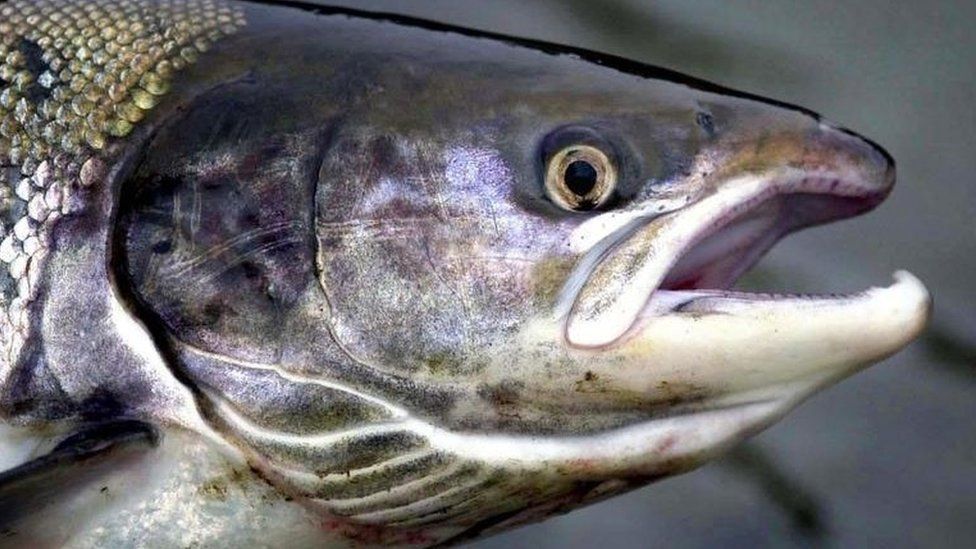 A salmon farming company has admitted a major escape from one of its cages anchored in Loch Snizort, near the Isle of Skye.
Grieg Seafood said it believed about 21,700 fish escaped, with an average weight of 2kg.
The damage was discovered by a diver during a routine check at the fish farm on 11 February. It was immediately patched up.
A report was submitted to the government agency Marine Scotland.
Grieg Seafood, based in Norway, has seven pens in Loch Snizort, where it grows more than 400,000 salmon.
Most of its UK operations are around Shetland.
With concerns that farmed fish can damage wild populations, a company statement said it takes fish containment very seriously, and that it is carrying out an in-depth investigation to avoid the escape being repeated.
Grant Cumming, managing director Grieg Seafood Shetland Ltd, added: "Our priority is to prevent escape and a temporary mend to secure net was immediately applied.
"Marine Scotland were informed of the incident and the net was repaired the same day. Since then we have counted the fish in the net and regrettably estimate that we have lost 21,700 fish. The fish were in good health and had not received any medicines lately.
"We are conducting an in-depth investigation to discover the root cause of the breach in the net to ensure it does not reoccur."
Grieg Seafood issued its October to December financial results last week, warning of lower production than previously set out. The company said this was partly explained by sea lice problems.
It stated that it was attempting to move from chemical solutions to mechanical ones, including treatment with warm or fresh water.
Grieg Seafood claims to be working with other fish farm companies to tackle the problem using feeder fish, which eat the sea lice, and allowing longer fallow periods for the cages.
In Shetland, it said harvested volumes were down from 3,900 tonnes in the same quarter of 2016 to 3,100 tonnes. Earnings were down 23%.
The report said: "Costs in Shetland remain high, mainly because of problems with lice and algae.
"The cost level continued to decline against the previous quarter. The cost per kilogram is, however, expected to increase because of low harvested volumes."