Barrhead Travel acquired by American firm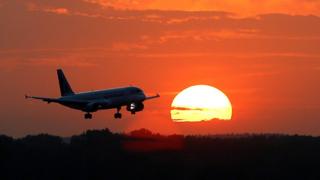 Scottish holiday firm Barrhead Travel has been bought by one of North America's largest travel companies.
US-based Travel Leaders Group said it had reached an agreement to acquire the Glasgow-based group, but did not disclose the terms.
Barrhead is one of UK's biggest retail travel firms, with more than 75 branches and more than 900 employees and agents.
The transaction is expected to complete before the end of March.
In a statement, Travel Leaders Group said Barrhead would "retain its distinct brand identity" within Travel's UK portfolio.
Barrhead's chief executive, Sharon Munro, will continue to manage the business.
Her father and Barrhead founder, Bill Munro, will serve in a strategic advisory role as chairman of the Barrhead division within Travel Leaders Group.
The US company added that no major changes in operations were anticipated.
Ms Munro said: "Joining with Travel Leaders Group will give us the resources to expand into additional markets, access to new technology and the ability to innovate.
"This agreement creates exciting new prospects for both our enterprises."
Travel Leaders Group chief executive Ninan Chacko added: "Barrhead is a great addition to our family of brands.
"It's an innovative, award-winning travel business that is on a trajectory for continued growth."