Scottish personal insolvency numbers rise by 2.1%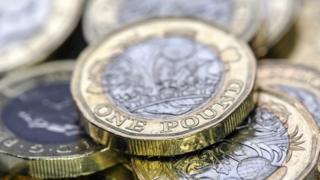 The number of personal insolvencies rose in Scotland in the last quarter of 2017, according to official figures.
Accountant in Bankruptcy (AiB) reported 2,691 bankruptcies and protected trust deeds (PTDs) between October and December - a year-on-year rise of 2.1%.
The number of bankruptcies fell by 4.2% to 1,089, while PTDs increased by 6.9%, to 1,602, over the same period.
A total of 573 debt payment programmes were approved under the Debt Arrangement Scheme (DAS).
That compared with 528 in the same quarter of 2016-17.
AiB said a total of £9.5m was repaid through DAS during the quarter, compared with £9.6m the previous year.
'Upwards trajectory'
Tim Cooper, chairman of insolvency trade body R3 in Scotland, said: "Personal insolvencies in Scotland have been on a slow, but generally upwards trajectory since around the end of 2015, and the latest rise fits this overall trend, following a slight quarter-on-quarter fall in the previous set of figures."
He added: "Consumer debt levels are still rising steadily, albeit at a less rapid pace than in the past, while inflation outpaced wage growth, leading to greater pressure on people's finances.
"Fuel became more expensive over the second half of 2017, pushed by a rally in the price of crude oil, which will have had an impact on most households' budgets, especially those in Scotland's rural areas who depend on private vehicles for transport."
Meanwhile, the number of Scottish registered companies going bust fell in the final quarter of the year.
A total of 202 companies became insolvent, compared with 210 in the same period of 2016.
The figure was made up of 124 compulsory liquidations and 78 creditor voluntary liquidations.
No receiverships were recorded for the fifth successive quarter.