KPMG reports eight-year low in Scottish business failures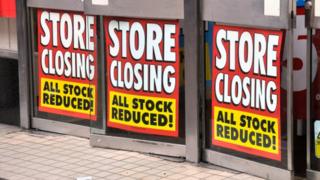 The number of Scottish businesses failures has fallen to an eight-year low, according to new figures.
Professional services firm KPMG found there were 832 corporate insolvencies in 2017 - a 15% drop on the previous year and the lowest since 2008.
Insolvencies, however, climbed by 14% in the last three months of the year, compared with the same period in 2016.
Over the whole of 2017, administrations - which tend to affect larger organisations - fell by 14%, to 83.
Meanwhile, liquidations - which typically involve smaller firms - fell by 16%, to 749.
Blair Nimmo, global head of restructuring at KPMG, said: "Annually it is encouraging to see the number of business failures falling to an eight-year low, representing what are relatively normal attrition rates.
"Nevertheless, other economic indicators are not so positive in a UK context, and the general direction of travel in the Scottish economy remains uncertain.
"Coupled with comparatively poor GDP forecasts and a low rate of business birth rates, there are some causes for concern."
He added: "A continuing uncertain political and economic climate, whether in Scotland, or anywhere else in the UK, means businesses remain cautious, and I do not see this changing in the immediate future."