Campbell Dallas and Springfords acquired by Baldwins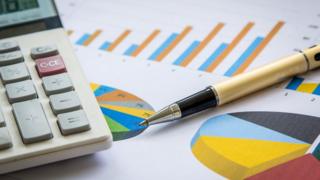 Scottish accountancy firms Campbell Dallas and Springfords have been acquired by fast-expanding accounting, tax and advisory group Baldwins.
Under the deal, the Scottish firms will retain their trading names and continue to be led by their existing partners.
Campbell Dallas has offices in Glasgow, Stirling, Kilmarnock, Perth and Aberdeen and employs 260 staff and partners with a turnover of £16.5m.
Springfords runs offices in Edinburgh, Livingston and Falkirk.
It employs 40 staff and partners, and has an annual turnover of £2.7m.
'Further growth'
The Baldwins Group, which has 53 offices across the UK, is part of international business services firm CogitalGroup.
Campbell Dallas managing partner Chris Horne said: "Joining Baldwins will allow us to increase our investment in the business, in particular technology, and continue to grow our market share.
"We are firmly focused on the owner-managed business and entrepreneurial market, which is also the area of focus for Baldwins and the wider CogitalGroup, so there is a great deal of common ground in terms of strategy and culture."
Baldwins director David Baldwin said: "Joining forces with Campbell Dallas and Springfords will lead to further growth for both businesses.
"Both firms are widely regarded for their focus on the SME sector, and they are both entrepreneurial, growth-oriented businesses."