Faroe Petroleum refinances for Norway drive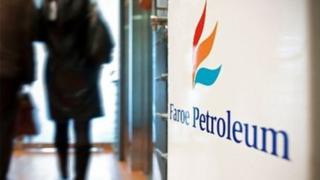 Aberdeen-based oil and gas firm Faroe Petroleum has secured two finance packages worth nearly £300m as it pushes to develop its assets in the Norwegian Continental Shelf.
It signed a $250m (£202m) reserve base lending facility (RBL) to finance assets and cover capital expenditure, operating costs and acquisitions.
A second facility worth about £93m has also been secured.
That could be used to fund Norwegian exploration and appraisal costs.
Faroe ran into the red during the first half of this year, as the oil price dropped.
It sank to a £34m operating loss, whereas the first half of 2015 saw a pre-tax profit of £6m.
The new RBL is available on a seven-year term and replaces Faroe's existing RBL facility which matures in June 2018.
The company said it currently had no loans drawn under the facility.
'Accordion' funding
In addition to the committed £202m, a further £81m is available via the RBL on an "accordion'' basis, which allows additional funding to be accessed quickly when required for expansion.
Under the other finance package - the Norway Exploration Financing Facility - a further sum of about £46.5m is also available.
The finance packages have been provided by a total of 10 banks, including BNP Paribas, Commonwealth Bank of Australia, Danske Bank, DNB Bank, ING, RBS and Wells Fargo.
Earlier this month, Faroe announced it had completed the acquisition of interests in five Norwegian North Sea producing oil and gas fields from Dong Energy.
They included Ula (20%), Tambar (45%), Tambar East Unit (37.8%), Oselvar (55%) and Trym (50%).
Chief executive Graham Stewart said: "The new facilities provide us with substantial funding to support the continuing growth of the group and the financing of our development assets.
"The combination of existing cash, these new credit facilities and cash flow from the company's significantly enhanced portfolio of producing assets, ensures that we are funded to take advantage of the material development upside in our portfolio and continue to invest in our value enhancing exploration programme on the Norwegian Continental Shelf."