House sales 'to fall despite prices rising'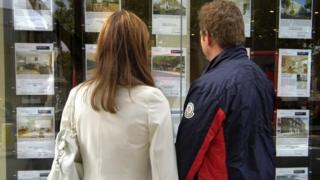 House sales in Scotland are expected to slow in 2017 despite prices rising, an industry report has suggested.
The Royal Institution of Chartered Surveyors (RICS) said a lack of available property was the cause.
House prices are expected to continue to rise over the next three months, along with a rise in interest from potential buyers.
Tax changes are thought to have hit the top-end of the market while Christmas is predicted to slow potential sales.
The monthly survey found interest from prospective buyers increased, with 21% more respondents reporting a rise in demand while a net balance of 26% of those surveyed reported price growth.
Simon Rubinsohn, RICS chief economist, said: "A key issue for the housing market is the slowdown in transaction activity since the spring, which is clearly being reflected in the RICS agreed sales data as well as in official figures.
"Although there are some signs that the numbers may begin to edge upwards in the new year, the combination of macro uncertainty, the ongoing supply shortfall, with stock levels around historic lows, and the myriad of tax changes impacting on buyers suggest that any pick-up in activity will be relatively modest.
"This is significant not just for the housing market itself but also for the wider economy given how much of consumer spending is tied in with home purchases."