Webhelp announces 190 new customer service jobs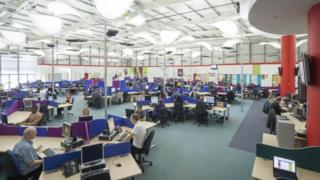 Customer service firm Webhelp has announced plans to recruit 190 people across four sites in Scotland before the end of the year.
The new posts are in addition to the 80 in Falkirk and the 14 in Rothesay created over the last few weeks.
Webhelp said it needed customer service advisors and team leaders at sites in Glasgow, Kilmarnock, Greenock and Dunoon.
The recruitment drive has been triggered by increased business.
The company said it had also taken on a number of new clients.
David Turner, chief executive of Webhelp UK, said: "Scotland has a great reputation for customer service and that is because of the people - we are lucky to have some of the very best.
"The talent we have here is why we are increasing business with our existing clients and adding more top flight European companies to our growing and fantastic client list."
Webhelp said it wanted to recruit 40 people in Kilmarnock, 45 people in Greenock, 15 in Dunoon and 86 in Glasgow. All the positions are full time.