Mackintosh to open store in New York's Madison Avenue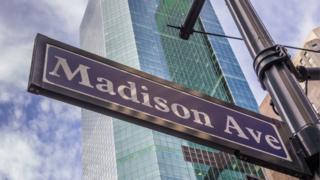 Scottish luxury fashion brand Mackintosh is to open a retail outlet in one of New York's premier shopping locations.
The Cumbernauld-based firm will set up shop in Madison Avenue in February after a £1.5m funding package was agreed with Clydesdale Bank.
Mackintosh already operates stores and showrooms in London, Tokyo and Milan.
Plans for a showroom in Paris are also in the pipeline, according to the company.
Mackintosh has been producing handmade rubberised coats since it was founded in Scotland in the early 20th century.
It now manufactures and supplies designer jackets and outdoor wear to top luxury fashion outlets worldwide.
The company said the Clydesdale funding package would help it expand its manufacturing facilities in Nelson, Lancashire, and move to a new factory in Cumbernauld.
The business has seen a major increase in turnover in the last few years, with sales reaching £7.8m as of March this year.
Mackintosh finance manager Bill Burnett said: "It is a very exciting time for the business as we aim to expand our global reach.
"Securing the funding from Clydesdale Bank has allowed the business to thrive and we aim to continue our growth over the coming years."