Revenue falls at Orion Engineering Services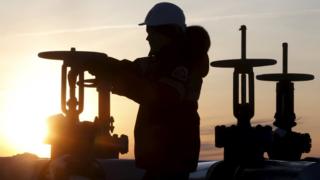 A Scottish-based company supplying agency staff for offshore and other engineering work has seen a significant decline in revenue and profit.
Orion Engineering Services, based in Inverness, reported revenue in 2015 - the first full year following the oil price fall - down from £392m to £339m.
That is an indicator of the drop of income for a large number of self-employed offshore workers.
The drop in revenue was clearest in UK operations - down from £220m to £174m.
In North America, they were down from £38m to £30m, and in Asia Pacific, from £47m to £42m.
The company reported pre-tax profit was down from £3.7m to £1.5m, including a £500,000 write-off for unspecified joint ventures.
The company is seeking to diversify, to reduce its dependence on the oil and gas sector, for which it acts as a broker across a wide range of skills.
The 2015 accounts, recently lodged at Companies House, show it seeking to grow markets for aerospace, power generation, IT and telecoms, renewable energy, construction and petrochemicals.
It has offices in 43 countries, with 400 administrative staff.
The top paid director, likely to be chairman Alan Savage, saw his earnings drop in 2015 from £1.2m to £700,000.
His 44-year old son, Paul, who quit his role as managing director in 2011, returned to the same role last month.