Oil and gas training providers on East Africa mission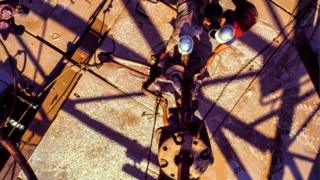 A Scottish delegation is set to visit East Africa to help train people in the oil and gas industry, and mining and construction.
Ten training providers will share their skills with workers in Tanzania and Mozambique.
The mission aims to raise the skills base in East Africa, which is home to some of the largest offshore gas fields in the world.
It is being led by Scottish Development International.
Two previous missions have led to contracts between Scottish and African companies and universities.
They included a deal between Dundee and Angus College and People Positive East Africa Ltd to provide "train the trainer" welding courses to Kenyans.
Training specialist MDT International also won contracts to deliver courses in Tanzania, Kenya and Mozambique.
Among those joining the mission this year are Synergie Training, Sibbald, Epit Group, Forth Valley College and Edinburgh College.
'World-leading hub'
International sector head for oil and gas at Scottish Enterprise, David Rennie, said: "Scotland is a world-leading training hub for the oil and gas sector and is well placed to support East Africa's skills shortages.
"Companies are already seeing success in this key market and this third mission aims to facilitate, in this current climate, even more opportunities for our supply chain, particularly for those companies visiting for the first time."
In a separate development, Aberdeen-based Wood Group has secured a five-year oilfield services contract for the Hibernia platform, offshore Newfoundland.
The contract, which was awarded by Hibernia Management and Development Company, will be undertaken by Wood Group's Eastern Canada operations.
The deal includes the possibility of two additional five-year contract extensions.