Spirits firm Crucial Drinks lifted by £2m investment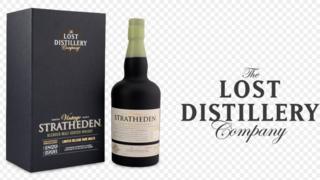 Boutique spirits maker Crucial Drinks is to extend its Scottish operations and boost its international profile after securing £2m of investment.
The firm raised the cash from existing shareholders and through an extension to its Clydesdale banking facility.
Crucial plans to boost the profile of its brands in key markets such as Asia, North America, Germany and France.
Its brands include its craft whisky portfolio, The Lost Distillery Company, and signature rum brand Six Saints.
Ayrshire-based Crucial already exports to 40 markets worldwide and has reported annual revenue of more than £2m.
Crucial Drinks co-founder Scott Watson said: "These funds are vital to us achieving the growth and scale we have planned to extend existing operations in Scotland, while meeting the increasing consumer demand for our artisan brands.
"Our shareholders and bank share our ambition and vision to double the business by 2018."
Crucial, which was founded in 2013, is based at Dumfries House, near Cumnock.