Cameron House launches concierge apprenticeship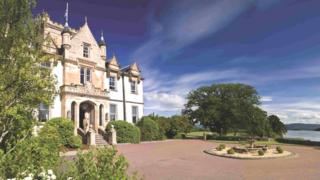 A five-star resort is launching a new concierge apprenticeship scheme which is thought to be the first of its kind in Scotland.
Cameron House, which stands on the banks of Loch Lomond, will run the scheme over three years.
The selected apprentice will be trained in the day-to-day supervision of the concierge department.
The role will include organising specialised itineraries and making travel arrangements for guests.
The apprentice will join an existing team of 12 and will be mentored by award-winning concierge Alan Grimes, who has been in the industry for 30 years.
He has held the role of head concierge at Cameron House Hotel for the past eight years.
He said: "This new initiative is testament to our commitment to retaining an exceptional level of customer service that is both personable and approachable.
"We welcome guests here for an experience, not just a stay, and the concierge role plays a key part in that."