The Big Partnership opens new office in Dundee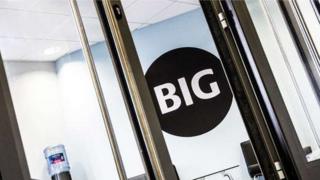 Scottish public relations and digital media firm The Big Partnership has expanded its operations again by opening an office in Dundee.
The move comes two months after the company launched a base in Manchester.
The Big Partnership already has a number of clients in Dundee and the surrounding area.
They include Dundee Rep Theatre and two technology spin-outs from the University of St Andrew's - SA Instrumentation and Photosynergy Ltd.
The company aims to win £150,000 of new business in its first year in the city.
The Dundee office is its fifth in Scotland and seventh in the UK.
'Huge potential'
Big director Zoe Ogilvie said: "We have strong ties to Dundee, with a history of working with clients in the city, as well as in Fife and Perthshire.
"Opening permanent premises here widens our offering to a city which has huge potential.
"Dundee is in the middle of a £1bn regeneration, which is expected to create more than 7,000 jobs, see the opening of an international centre of design and herald a major redevelopment of its train station.
"With further plans to open more hotels, bars and restaurants, it's the perfect time to be launching a base here."