Parkmead Group doubles stake in two North Sea fields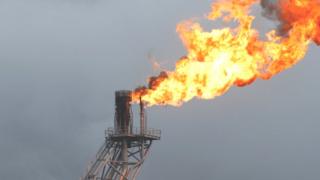 Oil and gas firm Parkmead has doubled its stake in two North Sea oil fields.
The group now owns 100% of the Polecat and Marten fields, which lie about 20km (12.5 miles) east of the Buzzard field in the UK Central North Sea.
The fields are estimated to hold more than 90 million barrels of oil in place.
The acquisition has also increased Parkmead's total contingent resources by 39%, to an estimated 59.1 million barrels of oil equivalent.
Aberdeen-based Parkmead said the fields could be "highly valuable" to the group's major Perth-Dolphin-Lowlander (PDL) hub project in the Moray Firth area.