Signs of optimism from Scottish business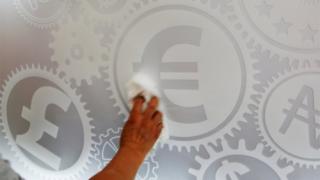 A survey of Scottish business attitudes has indicated an upturn in optimism.
The Bank of Scotland PMI survey has recorded an expectation of growth after two months of stagnation. The June PMI figure was 50.5; a figure above 50 indicates those surveyed believe business will grow.
Separate research by accountants and business advisers BDO LLP has indicated a marked slump in business optimism.
Much of the work on both surveys was carried out before the Brexit vote.
The PMI findings also indicated new business levels were increasing for the third month running, although private sector firms have continued to reduce the numbers they employ.
Graham Blair of Bank of Scotland said: "After two months of broadly stable business conditions, Scotland's private sector experienced a slight upturn in June.
"Growth occurred at a slow pace, after a solid rise in manufacturing production was weighed down by an under-performing service sector.
"Regardless of this, June's survey data was the strongest so far in 2016, which will be encouraging news for Scottish firms."
Business costs continued to grow for the service sector. Higher wage costs and fuel prices were given as the explanation.
Manufacturers also faced higher input costs, with unfavourable exchange rate movements throughout the month.
European uncertainty
In contrast, the business trends report by accountants and business advisers BDO LLP, suggested business optimism and output in Scotland have fallen to a three-year low.
BDO Scottish head Martin Gill said: "There is little doubt that uncertainty prompted by Brexit has resulted in disrupted investment in the Scottish economy, but the signs of a slowdown were already showing ahead of the decision.
"The latest output and optimism figures are down considerably on June 2015 when the EU referendum wasn't even on the agenda.
"The issue for business, therefore, is that the Scottish, and UK, economies were already facing difficulties even without the Brexit vote. These difficulties have, in all likelihood, been compounded by the vote leaving the economy in a very fragile state indeed."