Law firm Brodies sees strong growth in turnover and profit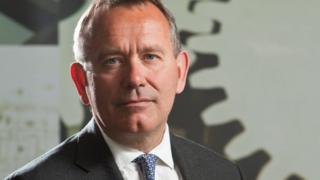 Leading Scottish law firm Brodies has reported double-digit increases in annual turnover and profit.
The company, which has offices in Edinburgh, Glasgow and Aberdeen, saw revenue grow by 12.4% to £65.1m in the year to the end of April.
Profits before partner distributions also rose by 14.2% to £30.9m.
Brodies said its sixth consecutive year of growth had been achieved through sustained investment across its offices.
The firm's headcount grew by 4.6% last year, bringing the total number of lawyers and staff to 631.
Managing partner Bill Drummond said: "The partners are satisfied with the progress we have made over the past year and are grateful to our clients for their continued support and for putting their faith in us to advise them on a wide range of business, regulatory and personal matters.
"Our focus on adapting to the ever-changing needs of our clients and ensuring that our services are relevant to our market, means that we are accustomed to responding rapidly when clients need us.
"This has never been more important than in the current climate, following the EU referendum on 23 June."
'Quietly confident'
Meanwhile, law firm Gillespie Macandrew reported that it collected more than £10m in fees for the first time last year.
Profit for the year to the end of February rose by more than 18% to £2.86m, while turnover increased by 6.7% to just under £10.5m.
The company said fee income growth was particularly strong in private client, residential, housebuilder, commercial property and litigation services.
Gillespie Macandrew has been developing client services across its offices in Edinburgh, Glasgow and Perth, as part of a business growth strategy.
Chairman Murray Shaw said: "Profits are higher than expected through our top-line growth while our costs didn't grow as quickly as expected.
"This is largely due to longer timescales than anticipated in recruiting the right people to help us develop.
"While we expect the coming year to continue to be highly competitive, we are again quietly confident that we will push forward with our overall growth plan."