Wood Group wins Brazil offshore contract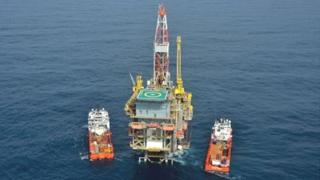 Aberdeen-based oil services firm Wood Group has won a multi-million dollar contract to develop a platform off the coast of Brazil.
It will provide South Atlantic Holding with engineering, design and procurement services for wellhead platform C in the Peregrino field.
South Atlantic Holding is 60% owned and operated by Statoil.
Wood Group Mustang completed the front-end engineering and design for platform C in 2015.
It previously designed wellhead platforms A and B in the field.
Peregrino is the largest oil field operated by Statoil outside Norway, with production capacity of 100,000 barrels a day.
'Proven ability'
Wood Group Mustang chief executive Michele McNichol said: "Wood Group Mustang's proven ability to deliver cost-effective and efficient solutions was a key enabler to obtaining the contract."
This contract adds to Wood Group's portfolio of services provided to Statoil.
The two companies recently signed an agreement for Wood Group to support the lifecycles of Statoil's onshore and offshore facilities.
Wood Group Mustang is currently delivering maintenance and modification services to four Statoil installations on the Norwegian Continental Shelf.