Crowdfunding 'raises £27m for firms'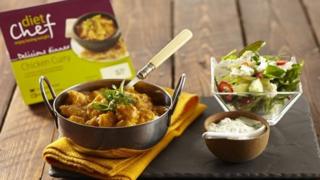 The amount of cash raised by Scottish businesses from crowdfunding has shot up in the past three years, according to a new report.
Firms were estimated to have received more than £27m in the 12 months to September 2015.
That compared with less than £1m recorded by Glasgow Chamber of Commerce in a previous report in 2013.
Activity in Scotland accounted for 4% of the overall UK total last year, compared with 1% in 2013.
Crowdfunding involves companies raising small amounts of money from a large number of people, typically via the internet.
The chamber of commerce's latest report, compiled by crowdfunding consultancy twintangibles, recorded 1,263 successful campaigns in 2014-15.
The largest of them raised £1.2m for Edinburgh-based accounting software company FreeAgent.
The report did not include figures for Aberdeenshire-based craft brewer BrewDog, which raised £19m via its Equity for Punks crowdfunding scheme in the year to April 2016.
The chamber of commerce said none of BrewDog's campaigns closed within the study period.
---
Examples of Scottish firms which used crowdfunding in the year to September 2015:
• Edinburgh-based diet meal delivery company Diet Chef raised £1.5m in less than six weeks through lending-based crowdfunding
• Websters, a theatre based in an A-listed church in Glasgow, successfully collected £33,310 by offering rewards to investors
• Edinburgh-based seaweed flakes producer Mara Seaweed exchanged 13.5% equity for £527,750.
---
The report found that the largest part of the sector in Scotland last year was "crowdlending" - also known as peer-to-peer lending - which raised more than £20.5m for companies, largely to finance expansion and growth.
The average value of a loan was £50,000, with a typical interest rate of 10% spread over 47 months.
The largest sector to benefit from the lending model was manufacturing and engineering, which raised more than £4m across 55 loans, followed by property and construction (£2.74m spread across 62 loans).
The most popular form of fundraising was reward-based campaigns, where "perks" are offered to backers in return for contributions. There were 842 successful campaigns, raising nearly £2.6m. Community projects were the most popular (242), followed by film (115).
The final model - equity crowdfunding - raised almost £4m from 11 campaigns. There were no similar initiatives in 2013.
The deals fell into four broad categories - business services, food and drink, healthcare and technology.
The report said crowdfunding in Scotland had emerged over the past three years as "an increasingly important source of viable funding for business" against a backdrop of subdued demand for bank finance and a general constraint on the availability of finance.
'Extremely positive'
Glasgow Chamber of Commerce chief executive Stuart Patrick said: "This detailed report clearly illustrates the popularity and awareness of crowdfunding within Scotland has considerably increased since 2013.
"The country has expanded every aspect of its activity, shown by values collected, the diversity of projects, number of platforms and overall visibility.
"This is extremely positive and reflects the entrepreneurial ambition which exists amongst businesses of all sizes.
"Progress since 2013 helps to address concerns identified by our previous report and when comparisons are made to the rest of the UK, Scotland's expansion has been extremely rapid - albeit from a low starting base."
He added: "To sustain this momentum it is important to keep promoting awareness of crowdfunding's potential as a viable source of finance to the business community."