Flybe to launch new routes from Scotland to Cornwall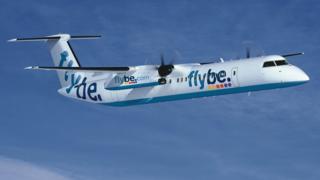 Flybe is to launch two new direct routes from Scottish airports to Cornwall later this month.
Flights will operate from Glasgow to Cornwall Airport Newquay each Saturday between 21 May and 24 September.
Saturday flights will be launched from Aberdeen to the same destination on 28 May and run until 3 September.
Flybe is also restarting its direct service from Edinburgh to Newquay on 28 May. It will also run until 3 September.