Law firm Harper Macleod reports 'record' turnover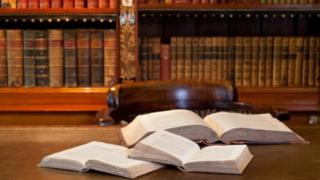 Scottish law firm Harper Macleod has reported a record year for turnover.
The firm, which has offices in Glasgow, Edinburgh, Inverness, Lerwick and Thurso, saw turnover rise about 17% to £25.7m in the year to the end of March.
The firm said it had enjoyed a "stellar year", with significant growth across the country, including a much greater presence in Edinburgh.
Harper Macleod was recently named Law Firm of the Year at the Scottish Legal Awards for the fourth time.
Last year, the company expanded into Shetland by acquiring Lerwick-based solicitors and estate agents Dowle, Smith & Rutherford.
It employs a total of 385 staff, including 72 partners.
'Most impressive year'
Chairman Lorne Crerar said: "This has been, beyond doubt, the most impressive year to date for Harper Macleod and a very important indicator for us is that our growth has been across the full spectrum of the sectors of the Scottish economy, broadly categorised as private, public or third sector."
Chief executive Martin Darroch, who took up his post a decade ago when the firm's turnover was £10m, said: "Our performance has also enabled us to attract talented people to the firm and maintain our strategy of organic growth with a sole focus on the Scottish market.
"That's a market which isn't growing as a whole, so the only way to thrive is to increase market share and that's exactly what we've done.
"We have made significant investments in the past year and with a strong balance sheet are well placed to make moves where we see a real benefit.
"However, we expect this to be a year where we consolidate the significant additions we have made to the maximum benefit of our clients and our people."