Digital technologies industry reports 'strong growth'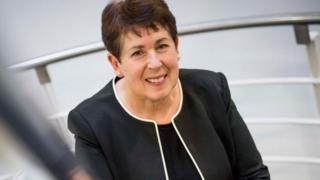 Scotland's digital technologies sector experienced strong growth in 2015 and confidence remains high for the year ahead, according to a report.
The latest Scottish technology industry survey by trade body ScotlandIS found 68% of businesses achieved sales growth last year.
More than a quarter reported an increase in turnover of 20% or more.
The annual survey also found an increase in the number of companies doing business overseas.
Medium-sized businesses achieved the best performance in 2015, with 82% reporting increased sales. Nearly half also reported improved profit margins.
Looking ahead, 81% of respondents said they expected sales to increase over the next 12 months, while 70% were "optimistic" or "very optimistic" about the coming year.
'Exceptional year'
Scotland IS chief executive Polly Purvis said: "Our industry has experienced exceptional growth in recent years and 84,000 people are now employed in digital technologies roles across Scotland.
"It's really positive to see that so many of our members are expecting sales growth in 2016 and the increase in the number of companies doing business overseas is particularly encouraging.
"2015 was an exceptional year in terms of demand for new staff and demand continues to outstrip supply.
"Most of our members report difficulties in finding the staff they need, so we must continue efforts to develop a strong and sustainable talent pipeline."
She added: "Scotland has the potential to create 70,000 new digital technologies jobs over the next five years but investment in connectivity, skills, research and to provide growth capital will be needed to ensure we can take advantage of global and domestic opportunities."